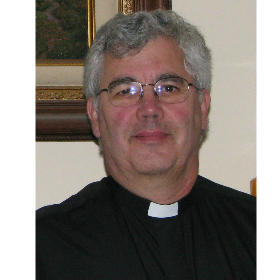 Harold attended the University of North Carolina in Charlotte and earned a BS in Accounting. Harold has worked a number years as a Financial Controller for various companies before being ordained. In 2008, Harold perceived a renewed calling to ordained ministry and began the discernment process to move forward. Harold attended Gordon Conwell Theological Seminary in Charlotte, NC. In December 2011, Harold was ordained as a Deacon in Anglican Diocese of the Carolinas.
Harold was ordained as a priest on August 14th, 2013 by the Right Reverend Steve Wood, Bishop of the Anglican Diocese of the Carolinas.
Harold has a history of different ministries over the years. He served on the Board of Directors for The Branches of the Vine in the position of President for 3 years. Harold is also currently on the Board of Directors of Missionary Support Services and works with Love 4 the Least. He has traveled in groups for short term mission trips to Ghana, West Africa, and the Middle East. In Ghana, Harold has been active in prayer and healing ministries, prison ministry, and medical ministry. Harold has made 10 trips to Ghana since 2006. Other ministries he has been or is active in include Bible studies in Mecklenburg County Jail, York County Jail, Healing prayer ministry, and assisting in Bible Studies with Holy Communion at the Charlotte Men's Shelter.